Returning Officer Services
GoVote's independent voting service provides a fair and transparent ballot process and a reliable, authenticated result for any type of vote. We manage ballots involving hundreds of voters, or hundreds of thousands of voters, with the same meticulous approach. Appointing GoVote as a returning officer gets you the following benefits.
Project Management

Save your resources and time with our project management, which is backed by 20 years of experience.

Maximise Participation

We've got three convenient electronic voting channels to make voting easy.

Voting Material Preperation

We'll prepare and distribute all voting communications and materials to your specifications.

Expert Voting Software

Enjoy the benefits of our proprietary Ballot Manager system, purpose built for secret ballot management.
Experienced Customer Support

During the voting period GoVote's professional Australian staff are on hand to support clients and voters.

Impartial Processing

As an independent voting service provider, GoVote can help to establish the impartiality of any vote.

Live and Final Results

Clients can access live participation rate reporting during the vote. Final Results are available within 24 hours.

Complete Audit Process

Be sure your result will stand up to scrutiny. We maintain a full audit trail and you'll receive an audit report for your records.
Ballot Access
Access to every GoVote ballot is tightly managed. In order to vote in a ballot each voter must first confirm their identity against the records we hold on the voter roll. This helps to build trust in the process, and also prevents people from voting more than once. GoVote offers two levels of ballot access:
Authenticated

Access requires a numeric GoVote PIN

Authenticated & Verified

Access requires a GoVote PIN plus an additional "verification item", such as a date of birth or payroll number.
You decide
You determine the access level for your ballot. We recommend using a verification item, but this needs to be chosen carefully. Once agreed, we set up the access controls for your ballot.
Privacy
We use personal information to identify voters and enable their participation in a ballot. We treat this information as confidential and only use it in connection with providing our services.
More on Privacy
Security
Maintaining a secure and reliable environment for the voting process is a core aspect of our business. We've outlined our approach to protecting voter and ballot data at the link below.
More on Security
Anonymity
We only conduct secret ballots. All ballot responses remain anonymous, even when voters are required to provide a PIN or supply personal information to access the ballot.
More on Anonymity
Instructions Out
We send out voting instructions directly to your voters. These instructions include the GoVote PIN, ballot context and steps to vote by each available voting channel. It's important to send information in a way that suits your voters, so we offer three options for this.
Email Dispatch

Send instructions to one or more email addresses per voter.

SMS Dispatch

Send instructions by text message to any Australian mobile number.

Postal Dispatch

Send personalised letters through Australia Post with instructions to vote electronically.
You decide
Tell us how you want us to communicate with your voters. You can use the same method for everyone, or a mix. How we send information will influence price and the lead time we need to prepare for the ballot.
Votes In
Once the ballot period starts people can start voting. We offer three convenient types of electronic voting to help maximise the number of votes cast, and trust in the result.
You decide
All of our ballots include an online voting option. When you request a quote we'll take a look at your requirements, and give you costed SMS and telephone voting options if we think they suit your ballot. You can then decide on the best approach for your voters.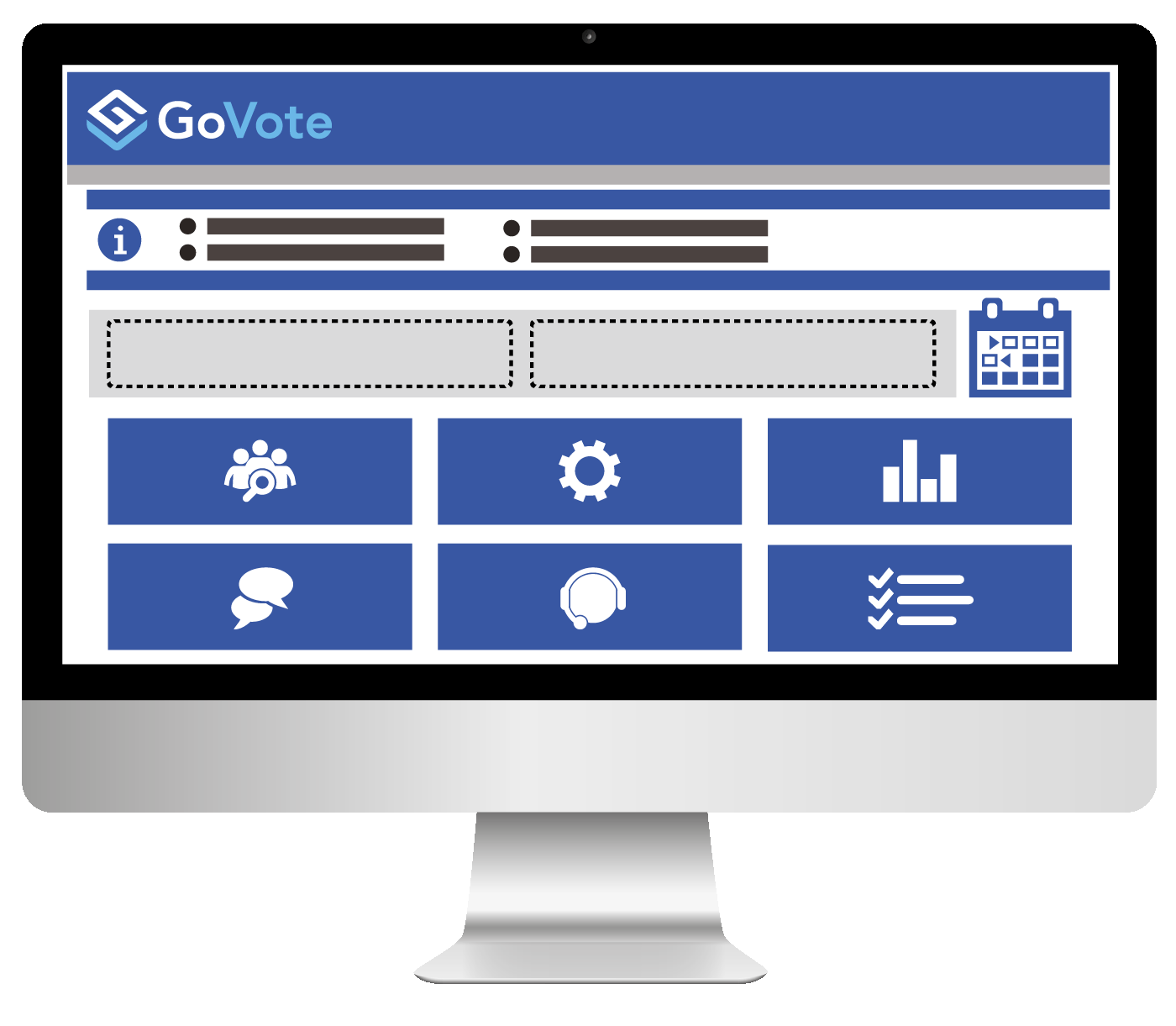 Ballot Management
We give clients access to our Ballot Manager system prior to and during the ballot. Ballot Manager is our proprietary voting management system, designed and developed by us from the ground up to deliver independent voting services. Ballot Manager makes it easy to:
View and edit the Voter Roll prior to and during the ballot
Keep track of changes to the Voter Roll
View live participation rates during the ballot (without compromising ballot secrecy)
View ballot support activity
Involve independent observers in the ballot process
Voter Support
GoVote's Australian based staff are on hand to support your voters during the ballot with any process related questions. Most of your communications will be with the returning officer for your ballot.
Results
You can log in to Ballot Manager and view provisional results after voting finishes. We'll send through our final reports within 24 hours of the ballot period ending.
Pricing
We quote each ballot individually. Our pricing depends on a number of factors, including:
The number of voters in the electorate
The voting channels being used
The method of voting information dispatch
The complexity of the ballot.
For a simple enterprise agreement ballot with a small electorate, prices start under $1,000. The cost per voter decreases for larger ballots. Not detailed enough? Ask us for a quote.
Get a Quote
---
Voting you can count on
---
GoVote is Australia's industry leader in the planning, management and delivery of secure, independent ballots and elections. We work across all industries with organisations big and small, public and private, including some of Australia's most recognisable names. Our voting services can save you time and resources, and ensure your vote is conducted to meet any governance requirement.
---
---